Type: Horizon 2020 Coordination and Support Action
Countries: Germany, France, Spain, Italy, Austria, United Kingdom and Turkey
Duration: 2015-2018
The objective of PV FINANCING was to help stakeholders in specific segments of the photovoltaic market to implement projects based on new business models, through the application of innovative equity and debt financing schemes. In doing so, the project helped to improve the understanding of photovoltaic business models of investors, commercial banks and insurance companies, thereby reducing transaction costs and increasing the availability of financing for photovoltaic projects.
Creara coordinated the tasks of identifying and adapting financing schemes for business models in all participating countries and directed all national activities in Spain.
Results achieved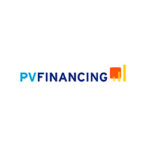 The PV FINANCING consortium delivered a coherent set of personalised and detailed publications aimed at supporting the development of photovoltaic projects in the participating countries: guides for the implementation and financing of the business model, legislative advisory documents and a report on good practices in Europe.
Project website: www.pv-financing.eu